Welcome to August!
Greetings, Catoctin Creek Nation!  August is now upon us, and we've changed up the cocktails again in the tasting room!  Going with the "Dog Days of Summer" theme, our August cocktails are all inspired by those hot evenings at the community pool, sipping on lemonade, picnics, and other rituals of late summer.
Enjoy the Pink Side of the Moon, a creative take on pink lemonade, the Big Quench, a lime based cocktail, and Blue is the new Orange, a fun blueberry cocktail.  By popular demand, we also have the return of some Catoctin Creek classics, like the Bloody Mosby, the Horse's Neck, and the Gin & Tonic.  
Of course, if cocktails aren't your thing, we still have flights of whiskey, brandy, gin and moonshine!  We have also introduced a line of custom non-alcoholic sodas, using Element Shrubs as the base. Next time you're in, you can try a Lemon Mint soda, or a Blueberry Rosemary soda, to name a couple!  So even your designated driver (or children) will get a crafted artisan experience!  There's something for everybody!
Come see us soon!!
Apple Brandy is HERE!!!!
We are thrilled to announce that our first batch of Catoctin Creek Apple Brandy is now available for sale!  Only 336 bottles were made, so this one will go pretty fast!  You can pick up your limited edition, hand-numbered bottles at our tasting room during normal business hours!
Our apple brandy is sourced from local Virginia apples, and done in collaboration with Blue Bee Cidery in Richmond.  We've been working on this project for several years now, so we are delighted that we finally have some available to sell!  Come and get yours soon, while it lasts!  If you're unsure, come in and ask for it as one of your tasting options, and you can try it before you buy it!
We also still have a very small amount of Roundstone Rye "CASK PROOF" available, but only 12 bottles or so.  So if you want that, you better get that soon, because we won't make any more for the rest of this year.
Catoctin Creek featured in the new Whole Foods in Ashburn, Virginia!
Whole Foods just opened a new store in Ashburn, Virginia, just about 10 miles from us here in Purcellville, and in it, they've launched a new concept:  a local-only pub!  That's right, you can go to get groceries, and stop by for a well made Manhattan, Sazerac or Gin Fizz.  What's more, they're only featuring locally made spirits, like Catoctin Creek, Copper Fox, and Mt. Defiance.  So when you get your cocktail, it's like visiting a remote tasting room for all these great local distilleries.  They also have beer from Old Ox, and a few other surprises!  So definitely, go check them out and give them some love while you fill your grocery basket!
Now in North Carolina!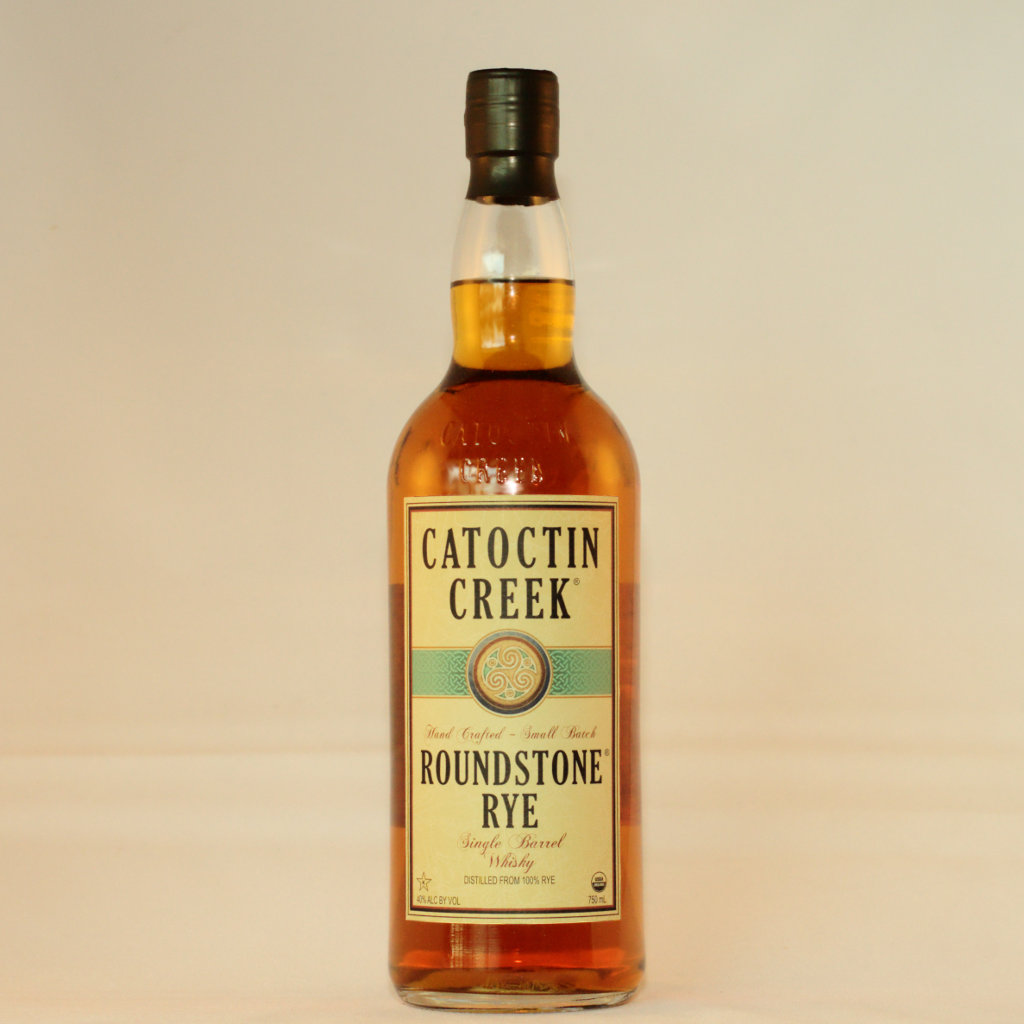 Catoctin Creek is now available in North Carolina, and will soon be available at fine restaurants, bars, and retail ABC stores throughout the state.
"We are thrilled to continue our east-coast expansion in the United States," said Scott Harris, founder of Catoctin Creek Distilling Company.  "Since our inception in 2009, we have received numerous and consistent requests from people in North Carolina to purchase our products.  We felt the time was finally right to begin to supply our neighboring state."
North Carolina is one of the sixteen "control states" where liquor sales are controlled by the state government.  Distribution in North Carolina will be achieved through a partnership between Catoctin Creek and Southern Wine and Spirits Mid-Atlantic, which brokers the distillery's sales in the state.  The first product selected for distribution in North Carolina is the distillery's most popular and internationally award winning rye whisky, Catoctin Creek Organic Roundstone Rye, 40% ABV, SRP $45.   Other products will be available on a special-order basis.
For more information on Roundstone Rye, see:  http://catoctincreekdistilling.com/products/roundstone
For more information on our North Carolina distribution, see:  http://catoctincreekdistilling.com/wheretobuy-nc
Upcoming Events
Here are a few really cool events planned at the distillery and in the area:
And in September, a few more:
September 2 - Four course dinner at Vermillion - Meet Scott and Becky and enjoy hand-crafted cocktails by Jeff Faile at this great Alexandria restaurant.
September 4 - Marie Miller and Jesse Ruben, LIVE! - The fun continues with Buncearoo in September!
September 12 - Whiskey Dinner at Aldie Mill - Now in our fifth year, by the time you read this, it's probably already sold out, but CHECK AND SEE!!  It is a must do bucket-list event!
September 18 - Dinner at the Distillery - Now in our second year, join us for a delicious four-course seasonal dinner and paired cocktails.
September 25 - Alanna Royale and friends, LIVE! - Wow, the Buncearoo fun just keeps on keeping on!  Seriously, if you've not checked out a concert at Catoctin Creek, you're truly missing out!
For the full list of events, check our events page.
Cocktail of the Month – The Double Barrel
This cocktail comes to us from Chris Grimm at Horse and Flower.  The cocktail is attributed to George J. Kappeler, 1900. A "nice, serious cocktail."
1½ oz Catoctin Creek Roundstone Rye "92 Proof"
1½ oz Carpano Antica red vermouth
1½ oz Noilly Prat extra dry vermouth
1-2 dashes Angostura bitters
1-2 dashes orange bitters
Combine all over ice and strain into a cocktail glass.
Photo and cocktail courtesy Chriss Grimm and used with permission.
See this cocktail and hundreds more on our cocktails page.
In Closing...
As always, there are lots of fun and information on our Instagram, Facebook and Twitter pages, where you can stay up to date with the daily activities at the distillery. We are open every Tuesday through Sunday for tastings and bottle purchases, so stop by and see us sometime!
Cheers!
Scott & Becky