Roundstone Rye "92 Proof" receives Silver Medal at the 2015 San Francisco World Spirits Competition and 87 point rating at Ultimate Spirits Challenge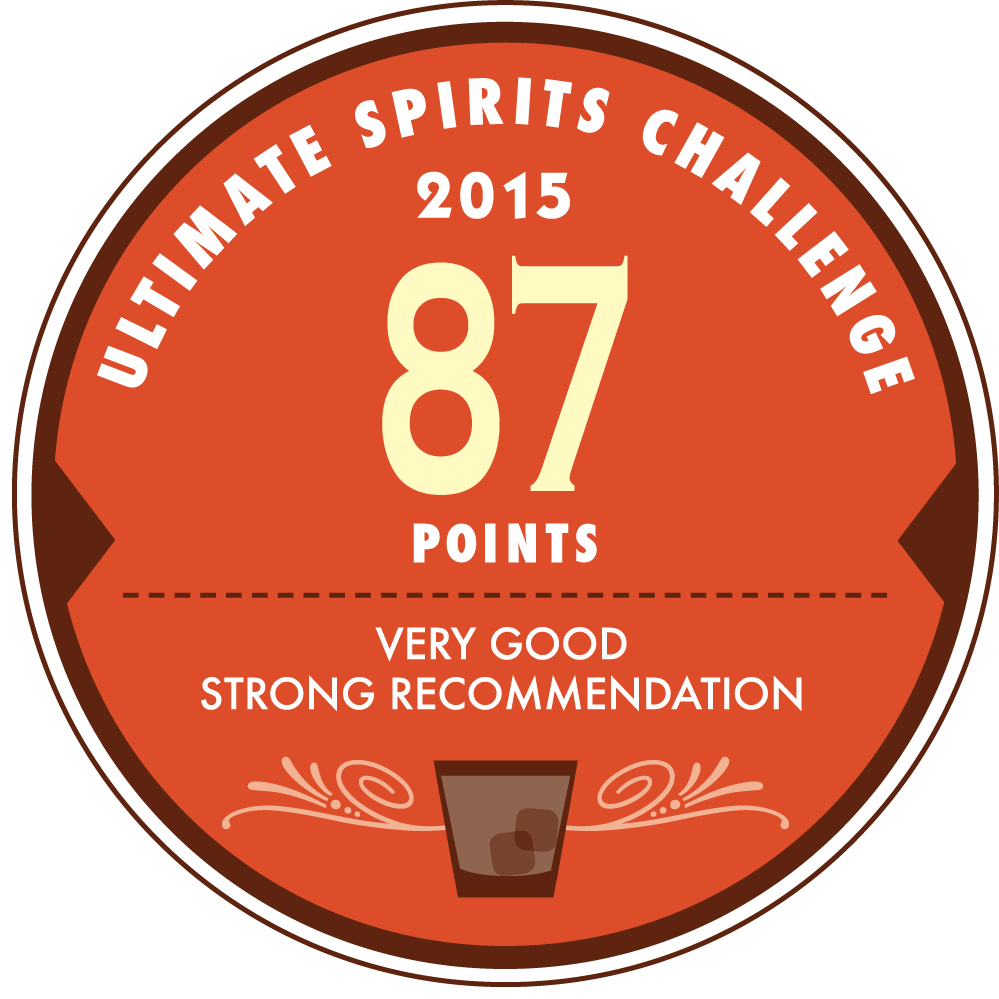 Purcellville, VA, March 28, 2015 — In the same week, Catoctin Creek Distilling Company has been awarded two medals for its Roundstone Rye "92 Proof" whisky from two of the top international spirits judging contests:  a silver medal from the San Francisco World Spirits Competition (SFWSC) and an 87 point rating (Very Good, Strong Recommendation) from F. Paul Pacult's Ultimate Spirits Challenge (USC) in New York City.  Both competitions are very well regarded as some of the most impartial and well attended competitions in the world.
From the USC review:
Roundstone Rye "92 Proof" - Very pretty pale gold color. Big, bright, floral aromas followed in the mouth by a huge blast of sweet grain and spice. This one goes to 11! The finish leans toward bitter almond and spice, and then the floral elements return. 87 points - Very Good, Strong Recommendation

"We are very excited by this happy news:  two medals in one week!" remarked Scott Harris, founder and general manager at Catoctin Creek.  "These two competitions are the gold standards for spirits judging, receiving thousands of entrants from across the industry worldwide.  To be selected for these medals, in competitions that perform completely blind tastings, shows that our spirits truly stand up to the international standard and are truly among the best in the world!"
The San Francisco World Spirits Competition is regarded as the most respected spirits competition in the world. The Competition was the first comprehensive, international spirits judging ever held in the United States on an annual basis. Products are evaluated by top spirits professionals and are judged in a blind, consensual procedure ensuring competitive integrity and making this annual competition the most reputable and recognized competition in the spirits industry.
Ultimate Beverage Challenge is the definitive spirits and wine evaluation company today. Its two world-class competitions Ultimate Spirits Challenge and Ultimate Wine Challenge provide unparalleled value, offering results that are reliable and easily understandable in today's marketplace, creating opportunities for the industry, and establishing the platinum standard that defines what beverage evaluation should be. 
About Catoctin Creek Distilling Company:  Catoctin Creek Distilling Company (120 West Main Street, Purcellville, VA 20132; Phone: 540-751-8404; Twitter: @CatoctinCreek) is the first distillery in Loudoun County, Virginia since before prohibition. Certified organic and kosher, and family owned and operated, Catoctin Creek produces premium Virginia spirits: rye whisky and gin from organic sources, and seasonal brandy from Virginia wines. For media-related inquiries, please contact Kyle Schmitz at This email address is being protected from spambots. You need JavaScript enabled to view it. or for more information on Catoctin Creek Distilling Company please visit www.catoctincreek.com.