Catoctin Creek Bottling Workshop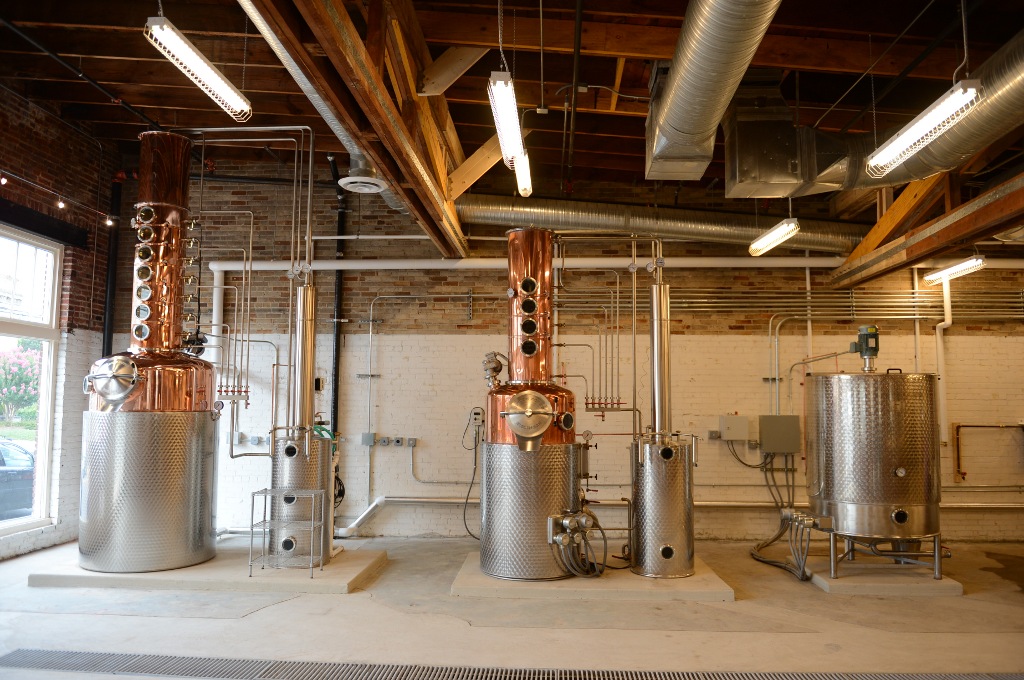 Catoctin Creek Distilling Company will conduct a BOTTLING DAY one Saturday each month at 10:00am. Volunteers wanted. We'll buy breakfast for all that attend.  This is always such a fun workshop, and you get a special tour from Scott and Becky Harris, recently named by Southern Living as one of the top 50 people in changing the South in 2015!
Learn how to bottle, cap, seal, and label Roundstone Rye. Get your chance to work the magic "whisky cow"! Or maybe you'd like to try your hands at operating "Ninette", our fancy French labeling machine!
This is a fun and informative day! We'll start the morning off with breakfast and a tour from the owners, Scott and Becky, explaining how we make our hand-crafted spirits, then for about 60 minutes, we bottle whisky, and wrap up the morning with a tasting of our spirits!  How cool is that?
You can even purchase a signed bottle that you filled yourself... what a perfect gift idea!
What:
Catoctin Creek Bottling Day
Where:
120 W. Main Street
Purcellville, Virginia
When:
One Saturday each month, click the button below for exact dates
10:00am - 12:00pm
  Please RSVP so that we can plan accordingly. Use the button below to reserve your spot.
Due to overwhelming demand, space is limited to the first 30 people responding.
In signing up for this workshop, you acknowledge and accept this waiver:

By signing up for and attending this event, you and your party agree (1) that this is a voluntary event, and your attendance is at your own risk, (2) to protect our employees and other attendees, that you have been fully vaccinated against COVID-19 according to CDC requirements, (3) that you waive any HIPAA rights and voluntarily agree to show your vaccination card if requested, (4) that although we will take utmost care during your visit, you agree that Catoctin Creek Distilling Company, LLC and its employees have no liability for your safety or well-being at the event, and (5) that you waive any future claims and promise not to sue, should you contract COVID-19 or any other injury or illness during or after the event.
NOTICE: In accordance with Virginia Law 3.2-6401 and 3.2-6402:  "WARNING: Under Virginia law, there is no liability for an injury to or death of a participant in an agritourism activity conducted at this agritourism location if such injury or death results from the inherent risks of the agritourism activity.  Inherent risks of agritourism activities include, among others, risks of injury inherent to land, equipment, and animals, as well as the potential for you to act in a negligent manner that may contribute to your injury or death.  You are assuming the risk of participating in this agritourism activity."