Catoctin Creek Mosby's Spirit

®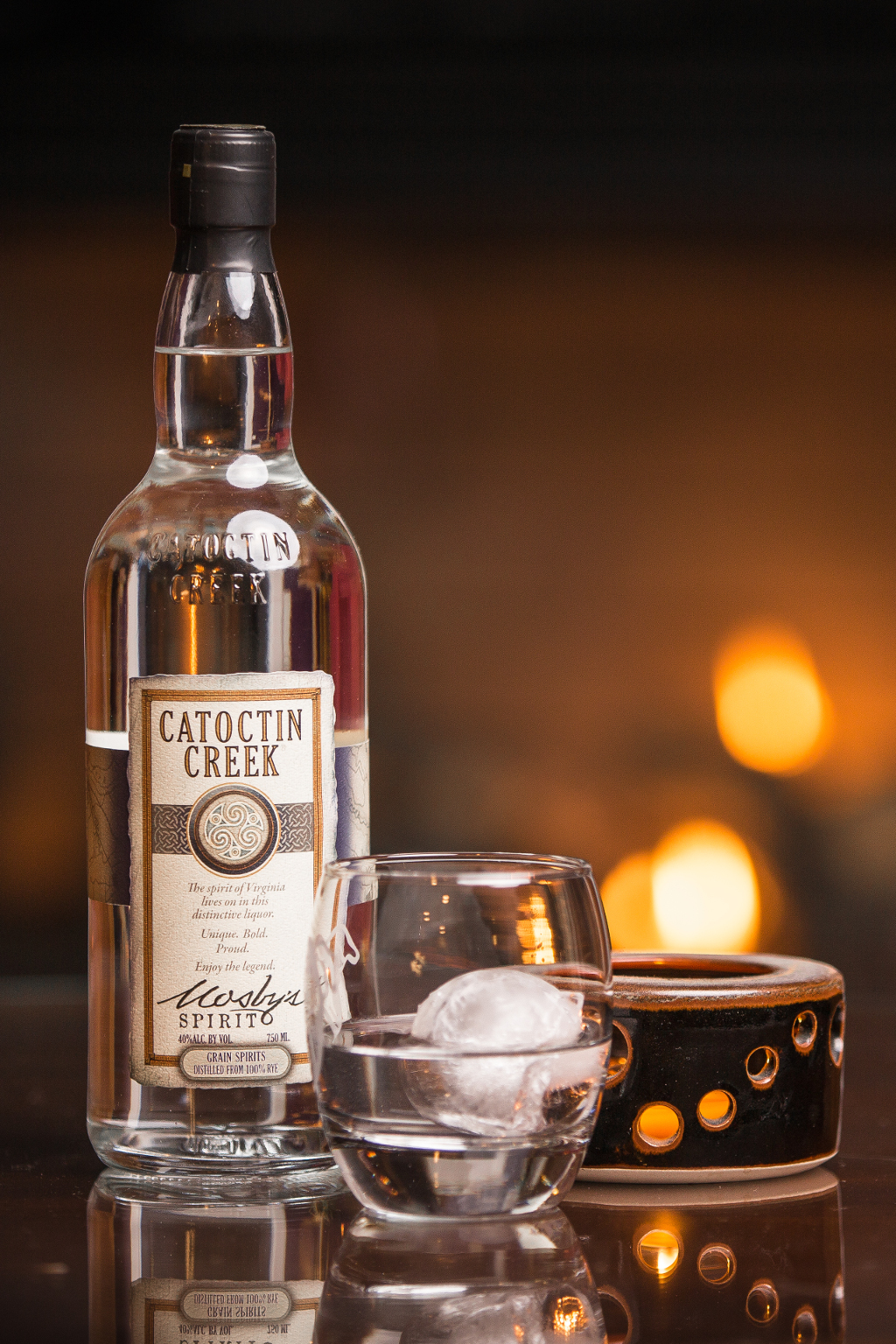 ★★★★/Highly Recommended "Scrumptious. And this from someone who generally doesn't care for unaged whiskey."
— F. Paul Pacult's Spirit Journal, September 2016
Score: 95 "Hands down the best white [whiskey] I have ever tasted"
– American Craft Spirits, October 11, 2010
Score: 89 "Spicy vanilla grain nose; silky and spiced with sweet vanilla and toasty rye; racy, tangy and smooth with a kick of heat on the finish. Organic." – Tasting Panel Magazine, May, 2011
Score: 87 (Very Good - Strong Recommendation)
– Ultimate Spirits Challenge by F. Paul Pacult, March 16, 2011
Score: 85 (Silver Medal - Highly Recommended) "A gentleman's moonshine."
– Beverage Testing Institute, February 24, 2011
Score: 82 "Nicely smooth on the tongue, delivers exactly what the nose promised."
– Whisky Advocate, Summer 2014
"A beautiful unaged whiskey" ... "Especially recommended"
– Jason Wilson, The Washington Post, May 19, 2010 and July 19, 2011
"A vibrant flavor, fresh on the palate. There's some juicy banana on the finish and a nice velvety mouthfeel."
— Max Watman, author Chasing the White Dog and Liquor.com contributor
––––––––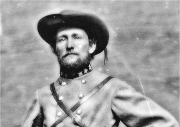 John S. Mosby was a Civil War colonel and leader of a local band of rangers called Mosby's Raiders. Called the "Gray Ghost" for his elusiveness during the war, John S. Mosby was fiercely independent and ever loyal to his beloved Virginia.
Catoctin Creek Organic Mosby's Spirit® recalls the tradition of clear grain spirits common in the 19th century. This spirit hearkens back to the fierce independence that forged our nation despite the conflict that almost destroyed it.
Catoctin Creek Organic Mosby's Spirit is a multiple award winning, delicious rye "white whisky", with a velvety smooth, sweet and undeniably pleasing cereal taste with floral notes and citrus. If we aged this stuff, it'd be our Roundstone Rye whisky. But unaged, it is just as heavenly.
Awarded silver medals at the 2010 New York International Spirits Competition and the Beverage Testing Institute, a "Very Good" recommendation by F. Paul Pacult's Ultimate Spirits Challenge, and bronze medals in the American Distilling Institute 2010 and 2011 Whiskey Competitions, Catoctin Creek Organic Mosby's Spirit is something special.  We're really proud of this one!
Mosby's Spirit is incredibly versatile as a mixer, giving a new grainy sweetness to traditional vodka or rum cocktails. It can also be used in many recipes calling for whisky. Mix a little in with some fresh squeezed lemonade for a cool summer treat. Honestly, the possibilities are endless.
Virginia ABC ordering code 27488; suggested retail price $29.49 per bottle.
40% ABV, 750 ml