Catoctin Creek Roundstone Rye®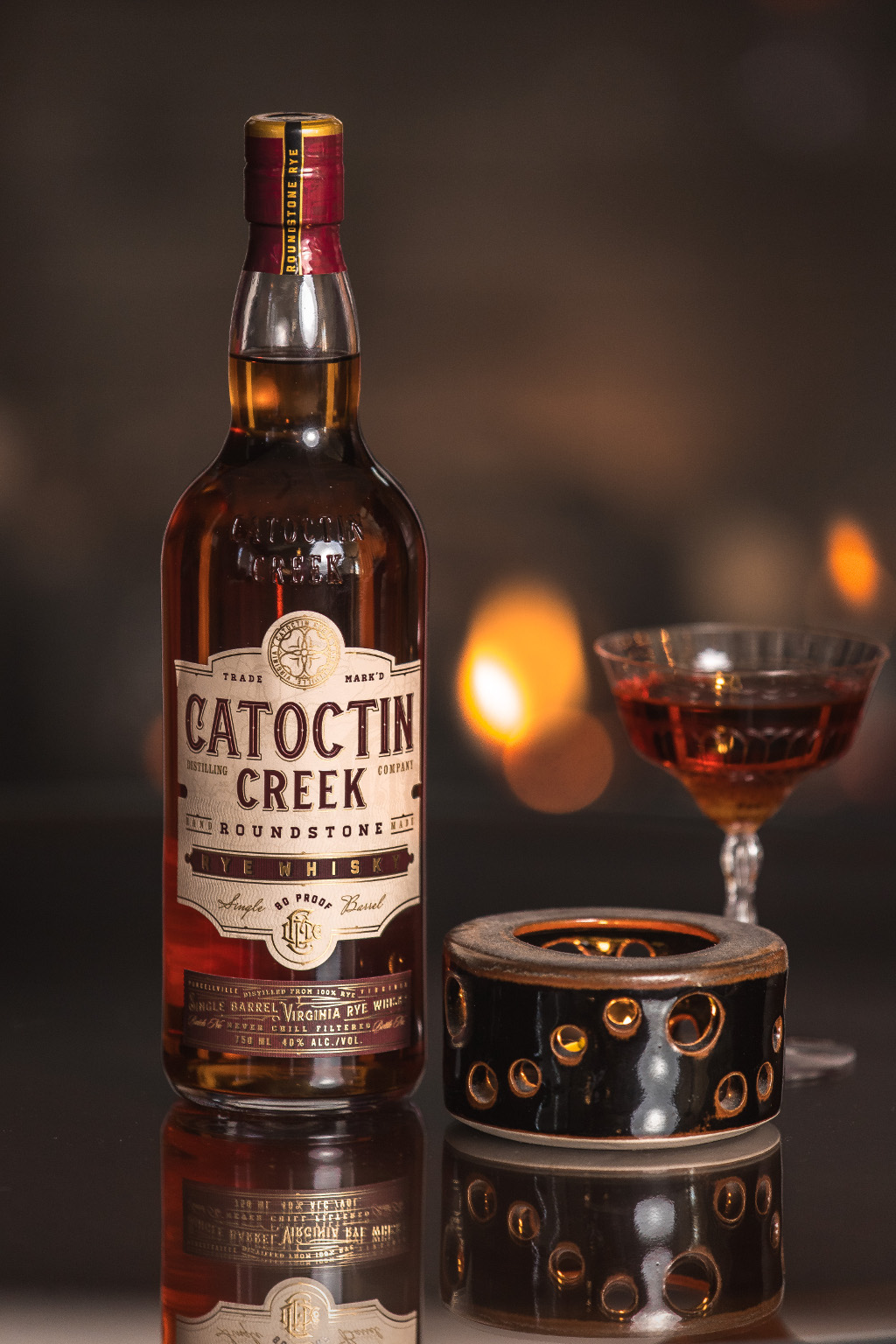 Double Gold Medal
– New York World Wine and Spirits Competition, September 23, 2018
Gold Medal
– The Good Food Awards, January 19, 2018
★★★/Recommended
– F. Paul Pacult's Spirit Journal, September 2016
Score: 88 "Wise beyond their age"
– American Craft Spirits, September 22, 2010
Score: 87 (Silver Medal - Highly Recommended) "Wild and wooly, but entertaining."
– Beverage Testing Institute, February 24, 2011
Rating: 9.0 "Roundstone is a testament to the notion that quality ingredients have as much to do with a whiskey's success as its time in a barrel."
– Paste Magazine, November 20, 2017
"[It's] the Roundstone Rye that you should be looking for. This rye has been lauded by every whiskey critic, from [Jim] Murray to the Washington Post."
– Paste Magazine, September 19, 2015
"A bottle of sweet and spicy regular Roundstone Rye should always be within reach."
– Men's Journal, September 3, 2014
"An aroma of sweetness, vanilla, spice and leather. Spicy up front in the taste followed by round sweetness in the middle and a spicy finish.  Nice warmth in the taste and finish."
– Modern Distillery Age, November 25, 2011
Our most popular whisky!  Roundstone Rye® is a very unique rye whisky, made completely from scratch at our distillery in Purcellville, Virginia.  This pre-Prohibition style rye whisky is made from 100% rye grain, sourced locally when available.  It is mashed, fermented, distilled and aged completely in our distillery, before bottling it at a very sippable 80 proof.  Aged in new charred white oak casks for a period of around two years, the whisky is smooth, woody, with that full-bodied fruity-nutty grain flavor typical of a Virginia rye whisky. Roundstone Rye has a delicious woody taste, with notes of caramel, rich butter toffee, and just a hint of lemon in the nose.
Roundstone Rye is a superb sipping whisky, a great whisky in Manhattans, or your favorite rye whisky cocktails. 
Delicious mixed, on the rocks, or neat.  Try some this evening!
Suggested retail price $44.99 per bottle.  40% ABV, 750 ml
NEW! Gift-sized bottles!
We now offer 200 mL "gift sized" bottles of the Roundstone Rye at 80 proof.  These are perfect for wedding favors, holiday giving, or custom-label bottles for private and corporate giving.  These are ONLY available through special order at the distillery or our select retail stores in DC and Maryland.  
Minimum order 24 bottles for standard label (shown)
Minimum order 72 bottles for customized label with your logo and words on it
Contact us to find out more information.
Suggested retail price $16.99 per bottle.  40% ABV, 200 ml