WSJ: Heavy Metal Bands Find Subtle Notes Selling Fancy Whiskey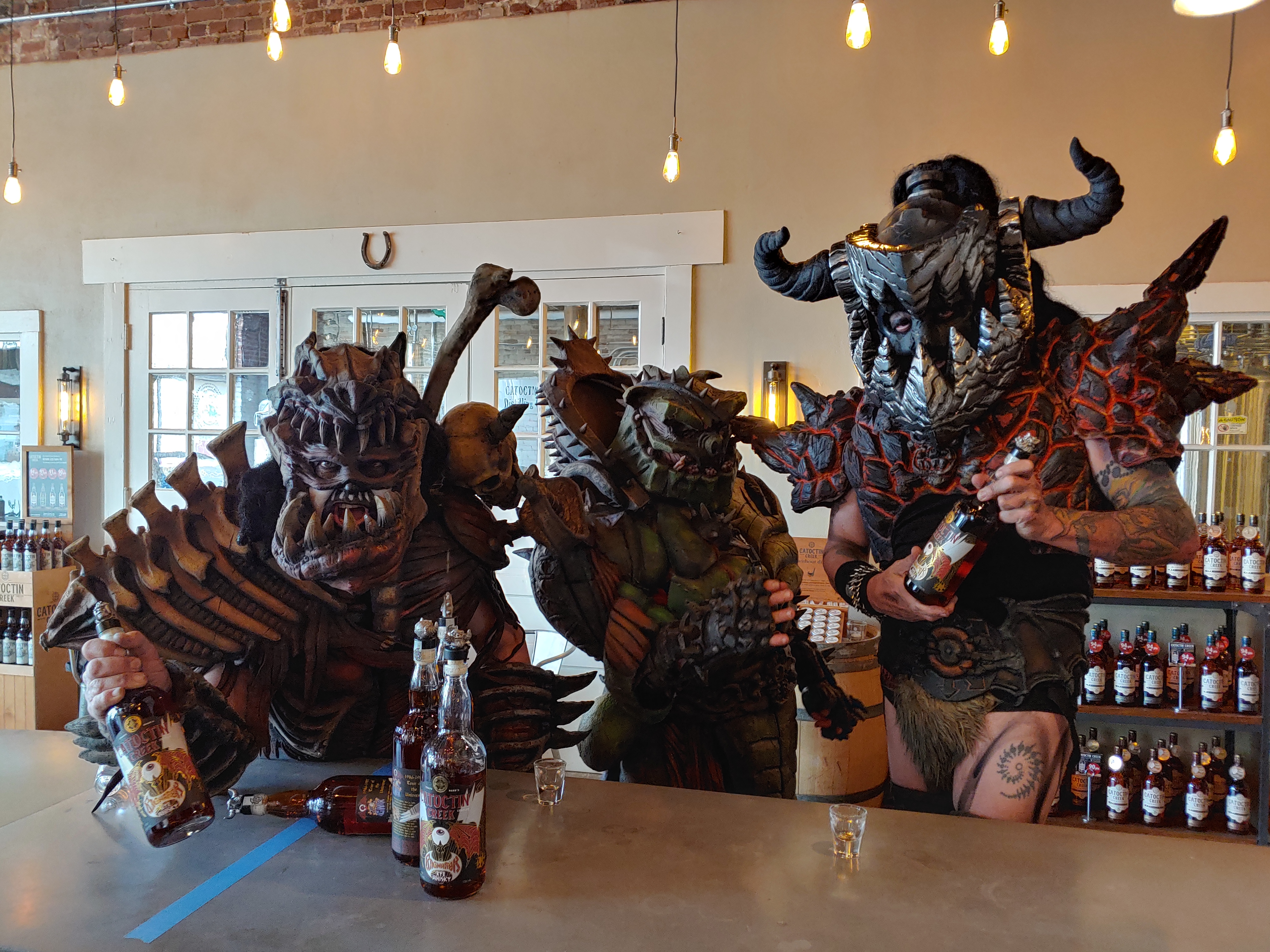 Heavy metal is all over whiskey these days, and GWAR is certainly among the bands doing whiskey releases.  Tripp Mickle breaks it down at The Wall Street Journal:
The prog-metal band Gwar, who claim to be ancient aliens abandoned on Antarctica, partnered on a rye with Catoctin Creek Distillery in Purcellville, Va. The development was led by drummer Brad Roberts who performs as Jizmak da Gusha and wears a mask on stage that resembles the mythological teeth-gnashing dog guarding hell, Cerberus. He said that he and the band's guitarist, who calls himself Balsac the Jaws 'o Death, went to the distillery once a week to sample whiskey before selecting one to bottle.

"We liked the first one they made but lied so we could go back and get more drunk," said Mr. da Gusha, whose band's songs include "Fire in the Loins," "We Will Kill Everything," and "Biledriver."
You can read the entire story, here.