Press Release: Catoctin Creek wins gold and silver medals in London
Roundstone Rye wins a gold and two silver medals at the 2016 American Whiskey Masters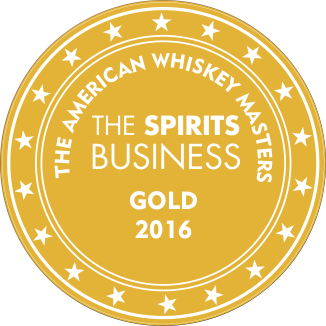 London, United Kingdom (August 2, 2016) – The 2016 American Whiskey Masters, a spirits contest run by The Spirits Business, awarded Catoctin Creek one gold and two silver medals for their flagship single barrel whiskies.
"The Rye Single Barrel flight hauled in even more medals," remarked Kristiane Sherry, editor of The Spirits Business, "with Catoctin Creek Roundstone Rye and Catoctin Creek Roundstone Rye 92 Proof both winning Silvers.  But it was sibling spirit Catoctin Creek Roundstone Rye Cask Proof which really caught the attention of the panel and was accordingly awarded a Gold."
"It's very balanced and opened well with water," said Nagesh Balusu, general manager at Salt Whisky Bar and Dining Room. "It's a very good example of a rye whiskey.  On the nose, it's sweet but it's got those rye characteristics."
Elated with the news, Scott Harris, founder of the distillery remarked, "We are so grateful for the medals from the United Kingdom.  Our distillery is still quite small, so we've always focused first and foremost on quality.  I'm extremely proud of the excellent quality whiskey that Becky (Scott's wife and chief distiller) produces, and thrilled that the world has noticed."
Catoctin Creek Roundstone Rye Single Barrel Whisky is made from 100% rye, certified kosher, and retails at $39 for 750mL, or in the UK, £45 for 70cL.
Catoctin Creek Roundstone Rye "92 Proof" retails for $52 for 750mL, or in the UK, £55 for 70cL. Catoctin Creek Roundstone Rye "Cask Proof" retails for $89 for 750mL, or in the UK, £90 for 70cL.
Catoctin Creek products are available in the UK and Europe through Haromex.  Distribution details here:  http://catoctincreek.com/wheretobuy-eu
Full details about the awards may be found in the August issue of The Spirits Business:  http://www.thespiritsbusiness.com/issue/august-2016/
About Catoctin Creek Distilling Company:  Catoctin Creek Distilling Company (120 West Main Street, Purcellville, VA 20132; Phone: 540-751-8404; Twitter: @CatoctinCreek) is the first distillery in Loudoun County Virginia since before prohibition. Certified kosher, and family owned and operated, Catoctin Creek produces premium spirits: rye whisky and gin from local sources, brandy from Virginia wines, and seasonal brandy. Catoctin Creek prides itself on offering high-quality spirits. For media-related inquiries, please contact Scott Harris at This email address is being protected from spambots. You need JavaScript enabled to view it. or for more information on Catoctin Creek Distilling Company please visit www.catoctincreek.com.