Catoctin Creek Wins Double Gold at San Francisco World Spirits Competition
Catoctin Creek Distilling Company Wins Multiple Medals at the San Francisco World Spirits Competition
Awards include Double Gold Medal for Roundstone Rye Whisky – Cask Proof, a pre-Prohibition style rye whisky made from 100-percent rye grain and finished in Catoctin's 1757 Virginia Brandy barrels
Additional honors include a sweep of Silver medals for the entire line of Catoctin Creek whisky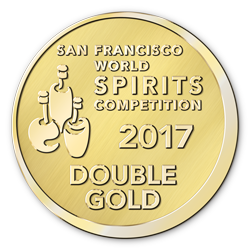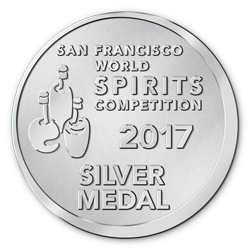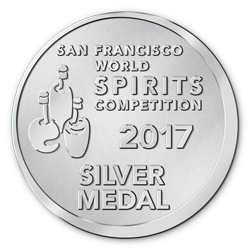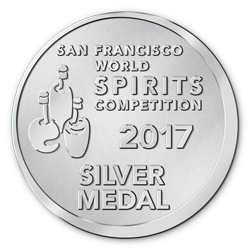 PURCELLVILLE,VA, May 9, 2017—Catoctin Creek Distilling Company has won multiple awards at the San Francisco World Spirits Competition (SFWSC), including a Double Gold medal for the cask proof version of its popular Roundstone Rye Whisky that was finished in premium French Bordeaux oak barrels used to make the distillery's 1757 Virginia Brandy. Released just a twice a year, Roundstone Rye – Cask Proof is a strong and dark pre-Prohibition style rye whisky made from 100-percent rye grain. The rarely given Double Gold is awarded when all members of the esteemed competition's judging panel give a Gold medal designation.
Catoctin Creek was also awarded three Silver medals. Winners include the flagship original version of Roundstone Rye, a smooth single-grain whisky that features notes of caramel and rich butter toffee and is bottled at an approachable 80 proof, as well as the specially curated Roundstone Rye – 92 Proof and Braddock Oak Single Barrel Rye Whisky.
"We are honored to be recognized by the judges at the world's most prestigious and recognized spirits competition," says Catoctin's co-founder and general manager Scott Harris. "Our team at Catoctin Creek continues to make the best handcrafted Virginia whisky available today–made by us and never sourced."
Founded in 2009 by the husband and wife team of Becky and Scott Harris, Catoctin Creek uses local ingredients to produce a variety of premium spirits, including Roundstone Rye, which holds distinction as Virginia's most-awarded whisky. With Scott running business operations and Becky focused on the art of crafting the finest spirits in the Commonwealth as chief distiller, the couple leads a small team of employees that are proudly making a variety high-quality products in an historic building in the quaint downtown of Purcellville, Virginia.
The San Francisco World Spirits Competition is considered one of the most influential spirits competitions in the world. Started in 2000 with the purpose recognizing top products in the craft spirits industry, the 2017 SFWSC received 2,100 entries, the most in the competition's history, and spirits were judged by a panel of 43 experts in the industry, including acclaimed critics, mixologists, and restaurateurs. For more information about the SFWSC visit www.sfspiritscomp.com.
About Catoctin Creek Distilling Company:  Catoctin Creek Distilling Company (120 West Main Street, Purcellville, VA 20132; Twitter: @catoctincreek) is the first distillery in Loudoun County Virginia since before prohibition. Family owned and operated, Catoctin Creek produces premium spirits: rye whisky and gin from local sources, and brandy from Virginia wines. For media-related inquiries, please contact Hannah Watson at This email address is being protected from spambots. You need JavaScript enabled to view it. or 434-964-0004 ext. 19, or for more information please visit www.catoctincreek.com.