Watershed Gin gets 92 points "Exceptional" rating at the 2016 Beverage Testing Institute tastings.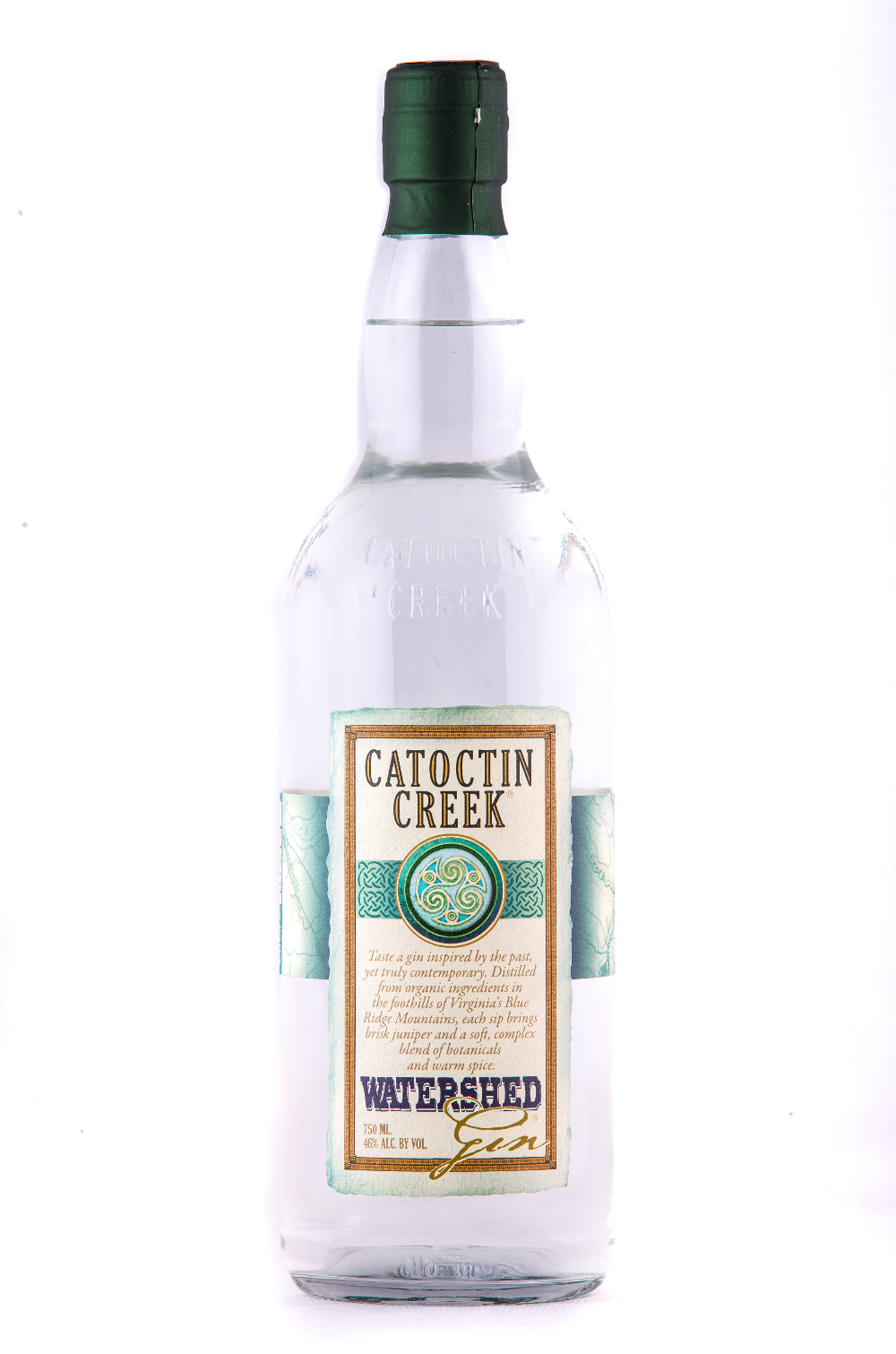 Chicago, IL (December 2, 2016) – The 2016 Beverage Testing Institute has awarded Catoctin Creek a gold medal for their Watershed Gin.
The awards won are as follows:
Tasting notes for the Watershed Gin describe a "Clear color. Attractive, fruity, spicy aromas and flavors of fresh baked fruitcake, gingerbread, dried pear, and candied violets with a silky, bright, dry-yet-fruity medium body and a licorice, brown spices, honeyed raisin rye-safflower toast, and floral honey finish. A rich, flavor packed gin for craft cocktails."
The gold medal for Watershed Gin comes on the heals of three other awards recently won from the same organization in October.
Watershed Gin is available where ever fine spirits are sold in VA, DC, MD, DE, and NY.
About the Beverage Testing Institute:  The International Review of Spirits is America's oldest annual international Spirits competition and has been operated objectively for decades by the Beverage Testing Institute & Tastings.com. It is a blind tasting, medal-based competition that awards based on a 100-point scale. Spirits are judged by the Beverage Testing Institute's trained staff joined by top Spirits professionals and buyers from retailers and restaurants using a proven, consistent, proprietary methodology developed in collaboration with Cornell University. The International Review of Spirits distributes its monthly results to consumers and the trade through our publication Tastings.com, a free consumer website with tens of thousands of unique users a month on its searchable databases and via social media @tastingsbti.
About Catoctin Creek Distilling Company:  Catoctin Creek Distilling Company (120 West Main Street, Purcellville, VA 20132; Phone: 540-751-8404; Twitter: @CatoctinCreek) is the first distillery in Loudoun County Virginia since before prohibition. Certified kosher, and family owned and operated, Catoctin Creek produces premium spirits: rye whisky and gin from local sources, brandy from Virginia wines, and seasonal brandy. Catoctin Creek prides itself on offering high-quality spirits. For media-related inquiries, please contact Scott Harris at This email address is being protected from spambots. You need JavaScript enabled to view it. or for more information on Catoctin Creek Distilling Company please visit www.catoctincreek.com.