January 2011 Update
Happy New Year!!
And surely ye'll be your pint stowp!
And surely I'll be mine!
And we'll tak a cup o'kindness yet,
For auld lang syne.
— Robert Burns, 1788
Happy New Year!! ... Or as they say in Scotland, "Happy Hogmanay!"
What a year we had in 2010. January marks our first anniversary in full-scale production, and looking back, it has been quite a first year! I won't bore you with a 2010 "Year-End Review"; there's always our web site for that.
Instead, let us raise a glass and toast "Cheers!" to a prosperous and healthy 2011! Sláinte!
News for December
December was one of our busiest months ever.  Naturally, with all the seasonal giving for Hanukkah and Christmas, our sales were the strongest ever.  (And we thank you for that!)  What a great way to end the year!
As the year ended, we were very lucky to get featured in the Washington Business Journal and KosherEye, a leading national kosher food review site.  We always enjoy the press, and it helps us get the word out there and tell our story.
As for events, we have a few in store for January:
Jan. 8 - Our bottling workshop, where we'll be bottling 120 cases of Roundstone Rye.  The demand for this eco-ganic rye whisky has been strong, and we're now bottling double per month what we were bottling only a few months ago!  If you are one of the folks who responded to our invitation, you'll have a great time and get to see some pretty neat behind-the-scenes operations at the distillery.
Jan. 15 - Our artisan distilling workshop, where the uber-whiskey-geeks get to learn about the craft, science, and business of distilling, and get to be a distiller for a day.  This day-long session goes deep into the operations at the distillery from mashing, to fermentation, to distillation, to aging, filtering, and finally bottling.  We conclude the day with a tasting at Magnolia's, which is a great way to end the day!
Jan. 21 - Tasting and cocktails at Food Matters in Alexandria.  Food Matters is one of the coolest new restaurants in the DC area, focusing on eco-ganic, sustainable and (shall I say?) DELICIOUS food!  We're overjoyed to be bringing our spirits in to sample some of their awesome cocktails.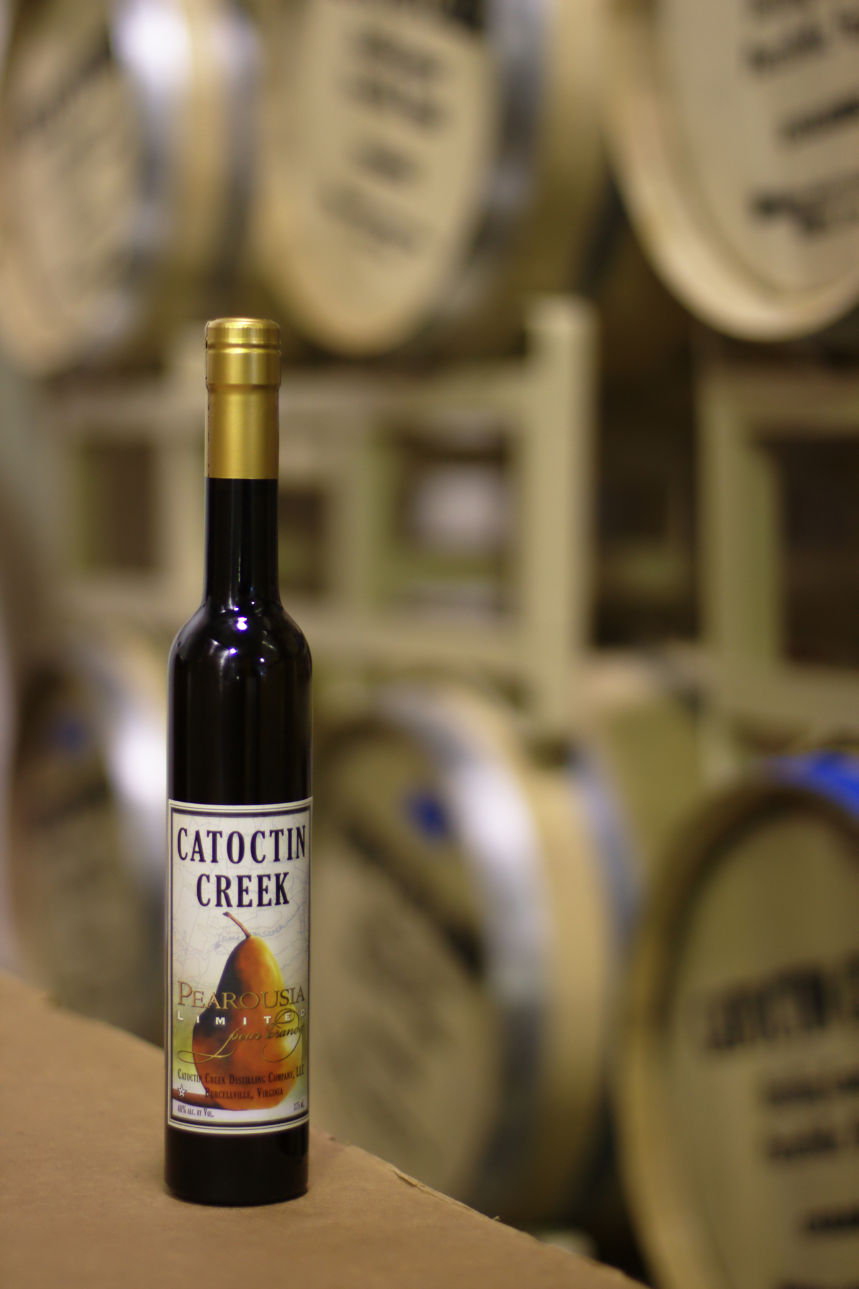 Finally, the last of the Pearousia pear brandy is in the ABC system.  If you haven't yet had a chance to purchase any, there are about 100 bottles left.  You'll need to special order it through your local ABC store.  Just tell the clerk you want a bottle of Catoctin Creek Pearousia, and give them the order code #952556.  When it's gone, IT'S GONE!  These limited edition, hand numbered bottles won't last.  So get yours today.
As always, there are lots of fun and information on our Facebook and Twitter pages, where you can stay up to date with the daily activities at the distillery.  Tours are always free, so stop by and see us sometime!
Remember, "Think Global, Drink LOCAL!"SM
Cheers!
Scott & Becky