Photo from Getty Images and used under license.
Happy March! 
Does Terroir Matter?
There's been a lot of talk lately about what makes Virginia whisky special.  Factors such as the ingredient selection, fermentation characteristics, yeast selection, distiller's art, and barrel aging all undoubtedly have an impact on the final spirit, but this month, I want to focus on one topic in particular:  Terroir.
Let's start with the definition:
Obviously, the term terroir comes to us from the wine industry. For ages, somms and vinophiles have been talking about terroir, sometimes ad nauseum. The basic concept is captured in the definition above: that a particular place, which includes its soil, climate, etc., has a definable taste on the wine produced. In other words, a Merlot made in Virginia will taste different from a Merlot made in France or Napa, even if all other factors are the same.
Until recently, this concept has never really applied to whisky. I've had discussions with Scottish distillers, who for decades simply looked at their grain as a means of creating sugar to ferment. They used what was locally available (barley) and it became the established norm for their region. Hypothetically, had they a larger surplus of sugar beets, potatoes, or corn, doubtless that the Scotch industry would have focused on those raw inputs instead (giving us rum, poteen, or bourbon instead). Little thought was paid to the role that barley gives to the flavor of the spirit, much less to where the individual barley farms were located. (Many of which, ironically, are in England!)
When we first started producing Roundstone Rye, many people would tell us, "Hey! This doesn't taste like rye whisky!" To which we would (somewhat defensively) reply, "What do you mean?! It's 100% rye. How can it not taste like RYE?"
We have since learned that what people were experiencing here was terroir.  Our grain tastes different because it comes from Virginia!  
When we distill Roundstone Rye, Becky starts with a mashbill of four different local grain sources—all of it rye.  She selects a percentage of Rappahannock rye, which gives a spicy, grassy flavor to the whisky, while our Amish country rye is sweet almost like wheat.  By mixing together these four different farms' ryes in her mashbill, she produces a flavor that is complex and multi-dimensional.  If you're accustomed to other ryes, most of which are from the American Mid-West, they have a grassy, dill, hempy quality that is absent in our rye.  Our rye is universally agreed to taste more fruity-nutty in its presentation with a crisp spicy finish—what we attribute to the terroir of Virginia!
So, enjoy that glass of Roundstone Rye, and next time you sip, think about terroir, and see if you agree or disagree!  Comments welcome at our contact page.
Introducing the Rye Society™ – Our Retooled VIP Club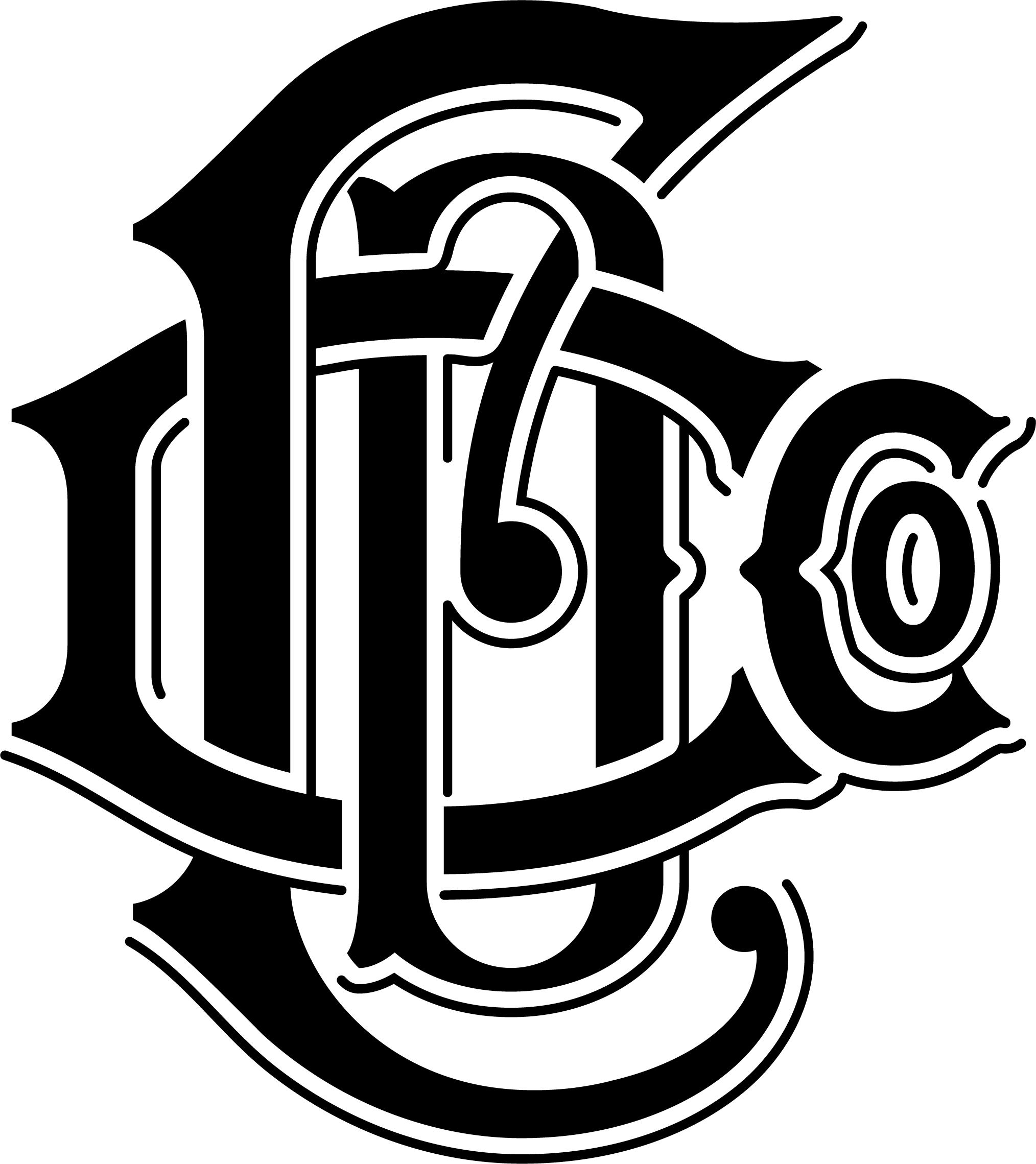 With the successful sales of the Rabble Rouser and 1757 XO brandy last month (both of which sold out in 40 minutes!), we've received renewed interest in our VIP Club, which we are now calling the Rye Society™. What is the Rye Society, you say? Read on...
The Rye Society is your chance to get in on the inside scoop at the distillery, and your chance to get your hands on those special releases without having to wait in line!
We don't want to make a profit on these memberships. We just want to get to know our most loyal customers one-to-one.  So we return back to you all kinds of benefits that allow you to easily recoup your membership costs. 
Here are the benefits of membership:
First access to new and limited release items - Items like Rabble Rouser, Roundstone Rye Cask Proof, Apple Brandy, and Barrel-Aged Gin, without standing in line!
VIP invitation to exclusive events at the distillery - Come experience rare behind-the-scenes tastings with Becky.  VIP members only!
$200 credit toward dinner for two at the distillery - Join us on one of our regular distillery dinners. You and your guest dine with us!
20% off all distillery merchandise - Everything in our store, except alcohol (per ABC regulations)
20% off all on-site events - concerts, parties, etc.
20% off all distillery facility rental fees - Plan your next rehearsal dinner, corporate function or birthday party at our place! (A $240 value!)
Choice of membership hat or t-shirt
Free unlimited tours all year - For you and three guests.
To purchase a membership, just use the subscribe button below! Membership in the club is $300 per year.
The membership club that pays for itself!
Upcoming Events
Wow!  We have some great events in the coming months. Here is the full list of events planned at the distillery and in the area this month.  Many events are free, so be sure to join us for something fun:
For the full list of events, check our events page.
Cocktail of the Month – Banana Hammock
This cocktail was the winning cocktail from our recent Battle of the Bartenders, #RVA Edition! This inventive cocktail comes to us from Jaclyn Beasley, who is the general manager over at Brunch in Richmond. Jaclyn is recently relocated from the DC area and has moved down to Richmond to start making noise in the cocktail scene there. She is a proud member of the team over at Brunch, but wants to make her presence known and felt throughout Richmond. Keep a close eye on her because she is going to rise up quickly in the now thriving RVA cocktail scene! A champion who truly earned her spot.
2¼ oz Catoctin Creek Roundstone Rye
barspoon Novo Fogo Silver Cachaça
1 oz banana water*
¾ oz lemon juice
¼ oz vanilla syrup**
¼ oz 10 spice syrup***
Add all ingredients to shaker tin. Shake vigorously. Double strain cocktail into an old-fashioned glass, over ice. Garnish with dehydrated banana peel**** and edible flower.
*Banana Water:
2 bunches of bananas, in any stage of ripeness
Paper bag
Allow bananas to ripen until nearly black in color and very soft; they will begin to ooze. Peel skin (reserve) and mash the bananas with a potato masher. Add mash to a container and place in freezer for 24 hours. Once frozen, remove mash from freezer. Up-end container over another container and strainer to catch liquid, once it begins to thaw. Allow to strain for 24 hours in the refrigerator.
**Vanilla Syrup:
1 quart white sugar
1 quart water
1 cup light brown sugar
2 madagascar vanilla beans
1 teaspoon black peppercorns
Split vanilla beans, scrape seeds from pod. Add seeds, pod and remaining ingredients to a pot. Stir sugar until melted. Allow to lightly simmer for 15 minutes. Strain solids from liquid. You may reserve the vanilla pods again and use to make vanilla sugar, if so desired.
***10 Spice Syrup:
2 pieces of cinnamon stick, broken
2 ea star anise
8 whole cloves
¼ cup white peppercorns
¼ cup Indian Sasafrass
1 quart white sugar
1 quart water
¼ cup Togarashi spice (can be found in Japanese market)
Toast until fragrant, in order of list, all spices, except for togarashi. Add water and sugar. Simmer all spices together for 15 minutes. Add Togarashi spice, simmer for an additional 15 minutes. Strain all solids.
****Dehydrated Banana:
Using the peels from the ripened bananas, trim into rectangles (approx 2"x3"), usually 4 pieces per banana. Place peels skin side down on sheet pan lined with bakers rack, if using oven; Set oven to 150 degrees Fahrenheit and bake for 4 hours. If using dehydrator, follow machine instructions.
Recipe courtesy Jaclyn Beasley, and used with permission.
See this cocktail and hundreds more on our cocktails page.
In Closing...
As always, there are lots of fun and information on our Instagram, Facebook and Twitter pages, where you can stay up to date with the daily activities at the distillery. We are open every Tuesday through Sunday for tastings and bottle purchases, so stop by and see us sometime!
Cheers!
Scott & Becky