Autumn Greetings from Catoctin Creek
Help Us Save Puerto Rico
This picture breaks my heart.  Just after Harvey and Irma walloped Texas and Florida, Puerto Rico is wiped out by Hurricane Maria.  God bless Puerto Rico, and people like San Juan mayor Carmen Yulin Cruz, who is seen here wading in hip-deep water and sewage with a bullhorn, trying to locate trapped people in her city.  It saddens me that we must again plea for help for our fellow Americans.  Becky and I got into this business not just to make whisky, but to make a difference in the world.  We've been very fortunate, and now we must give back.
During the month of October, all profits from the sales of our spirits, will go to Puerto Rico relief funds.  We must help where we can.  We call it "Whisky para una causa, nuestra familia!" (Whisky for a cause, our family!)
If you prefer to donate directly, most organizations are asking for cash, rather than supplies, so they can route help to where it's needed most more quickly. Here are some of the largest groups with campaigns underway:
Thanks for listening, and on with the newsletter...
--Scott
A New Look -- Coming Soon!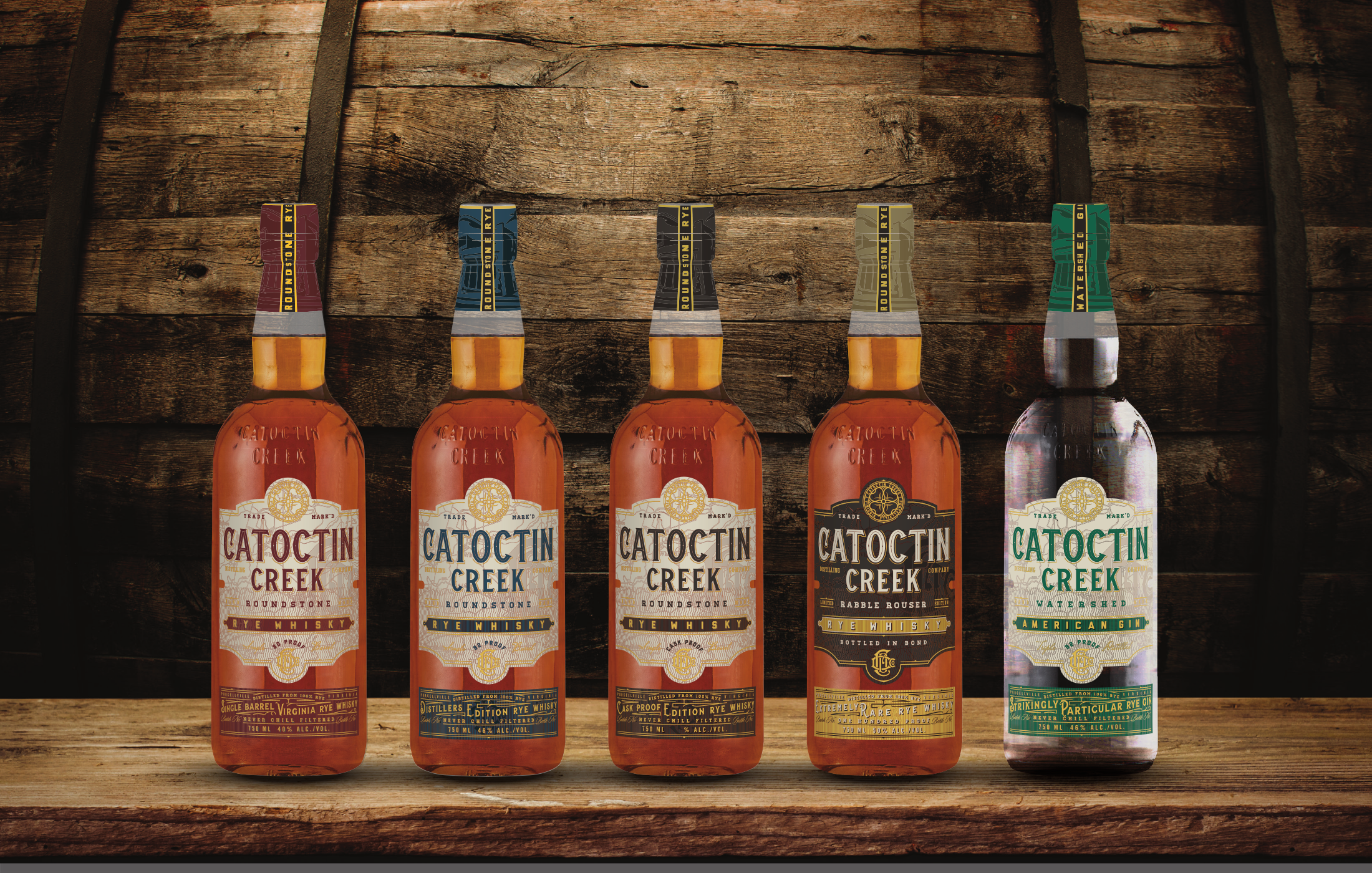 Before the year is through, you will start to see new labels on the shelves.  We decided to freshen up our look a bit, and the new labels really speak to the things that matter to us most:  our sense of history, our home in Virginia, and the great whisky and gin in our bottles.  Nothing is changed inside the bottle, but you'll see the handsome new wrappers soon!
Read the full press release, here.
Cool events in Autumn!
There are some amazing events planned for autumn!  Check out the full list here. Be sure to join us for all the fun!   
Dinner at the Distillery
October 6, 7pm. Dinner will be a four-course affair, using seasonal produce and local suppliers, prepared by Chefs Wes Rosati and Maria Aros of The Wandering Chef. Enjoy a private tour of the distillery, while we personally craft cocktails expertly paired with your dinner! This will be a magical evening, and one not to miss!! Dinner is priced at $99, and includes all four courses and cocktails.
Snacks and Spirits: Hunt Country Happy Hour at Goodstone Inn
October 19, 5:30pm - 7pm. The Goodstone Inn and Catoctin Creek Distillery are excited to bring you our first 'Snacks & Spirits' Hunt Country Happy Hour. Let's get the weekend started a little early with hand selected Catoctin cocktails and delicious accompanying snacks. Each ticket earns you two cocktails and passed hor d'ouevres. We invite you to continue your happy hour happenings following the event or joining us downstairs in our new Conservatory for dinner.
Bottling Workshop
October 21, 10am. Catoctin Creek Distilling Company will conduct a BOTTLING DAY on Saturday, Oct. 21, at 10:00am. Volunteers wanted. Learn how to bottle, cap, seal, and label Roundstone Rye. Get your chance to work the magic "whisky cow"! Or maybe you'd like to try your hands at operating "Ninette", our fancy French labeling machine!  This event is FREE to attend!
From Scotland for his third visit - Jim Malcolm in Concert!
November 19, 12pm. We are delighted for the third visit from Jim Malcolm to Catoctin Creek!

Jim Malcolm is the ultimate Scots troubadour. Travelling the world with his guitar, harmonicas, and engaging wit, he sings the traditional songs of Scotland and his own masterfully crafted songs in a style which is modern and accessible, yet utterly authentic. He is highly regarded as an interpreter of the songs of Robert Burns, and has been described as "one of the finest singers in Scotland in any style".
Repeal Day Party with Deanna Danger!
December 5, 7:30pm - until Join us on Tuesday night, December 5th, in celebrating Repeal Day with an ass-kicking cocktail party! Your ticket includes the first round of drinks, heavy appetizers by the Wine Kitchen, plus a live performance by burlesque artist, Deanna Danger, and live jazz by Lassiez Foure. Repeal Day comes but once a year, so don't miss this rare opportunity to celebrate the repeal of the Volstead act—which established Prohibition in the first place!

Prohibition era dress is highly encouraged, but not required! Over 21 only for this event, please. Keep the kiddies at home where they'll be safe!

Tickets are $60 per person and very limited, so reserve now!
Cocktail of the Month – Bramblin' Man
See this cocktail and hundreds more on our cocktails page.
So Long For Now
As always, we thank you for your support as we continue to craft the finest spirits in Virginia. Please visit our Instagram, Facebook and Twitter pages, where you can stay up to date with the daily activities at the distillery. We are open every Tuesday through Sunday for tastings and bottle purchases, so stop by and see us sometime!
Cheers!
Scott & Becky