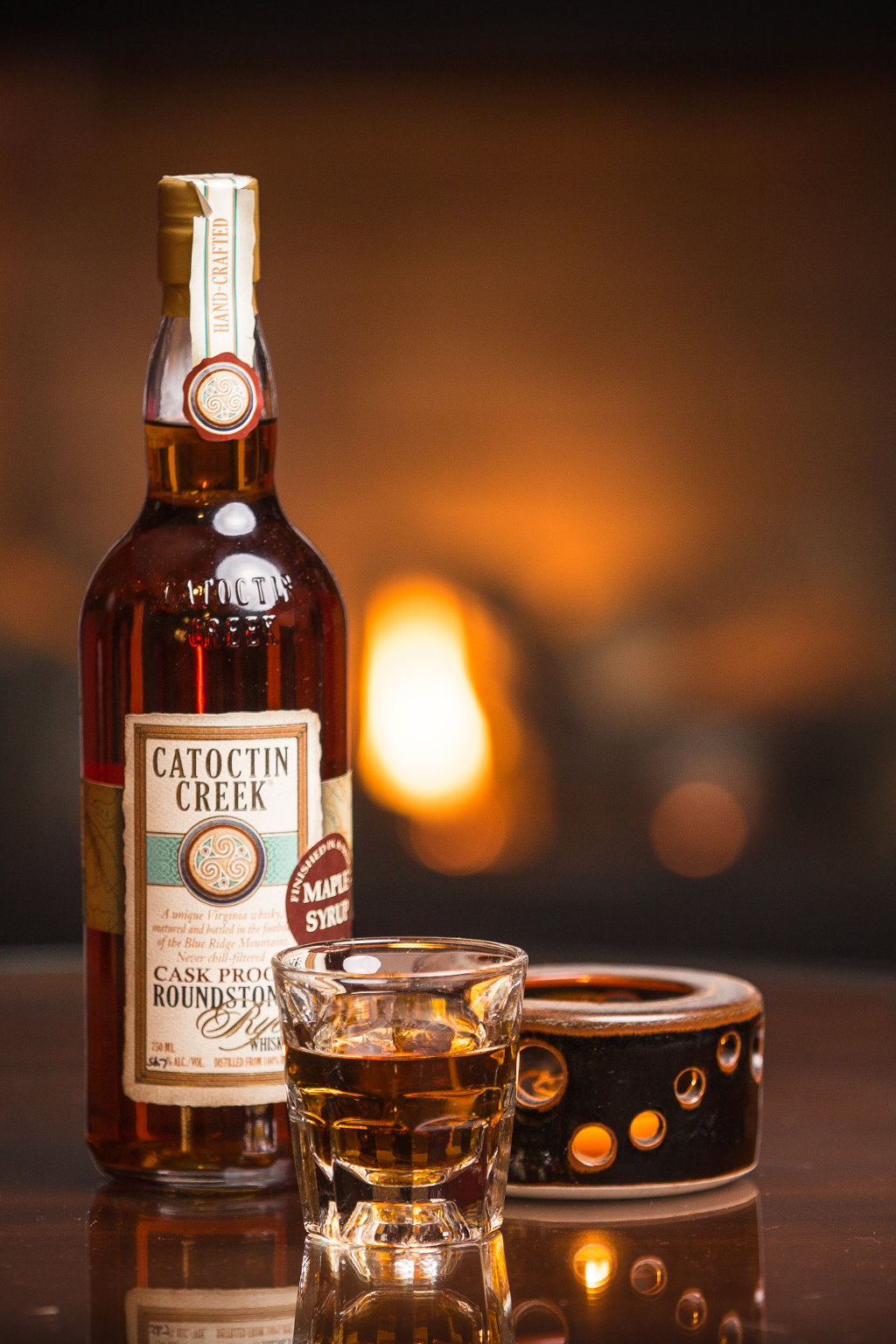 Catoctin Creek Roundstone Rye "CASK PROOF" - Finished in a Maple Cask Available at the Distillery
Once again, our very popular "Maple Cask Finished" Cask Proof Roundstone Rye is available for sale in the tasting room.  Dark and lovely, with just a touch of maple in mid-palate, and a long lingering finish of sweet maple, this is one of our most popular expressions!  Bottled at nearly 120 proof, she'll knock your socks off!  Now you too can purchase the spirit that won a GOLD MEDAL at the American Whiskey Masters competition in London, England.  
Limited quantities are available, so get yours today!  Retail price $89.
Virginia ABC restaurant licensees may purchase this product legally and directly from the distillery! Contact us to arrange a purchase.