Happy November! 
Welcome to November!  There is so much fun stuff lined up for the rest of this year, you won't want to miss out!  In an effort not to deluge your inbox, we decided to consolidate several emails into one this month, so here is a condensed list of our most popular workshops and events.  For a more detailed list of events, check out the complete list at http://catoctincreek.com/events. 
Click on the photos below for more information about each event.
| | | |
| --- | --- | --- |
| Another Bottling Workshop!   | Fall Dinner at the Distillery!   | Buncearoo Presents: Jared & the Mill!   |
Rabble Rouser released!
TODAY IS THE DAY!!!!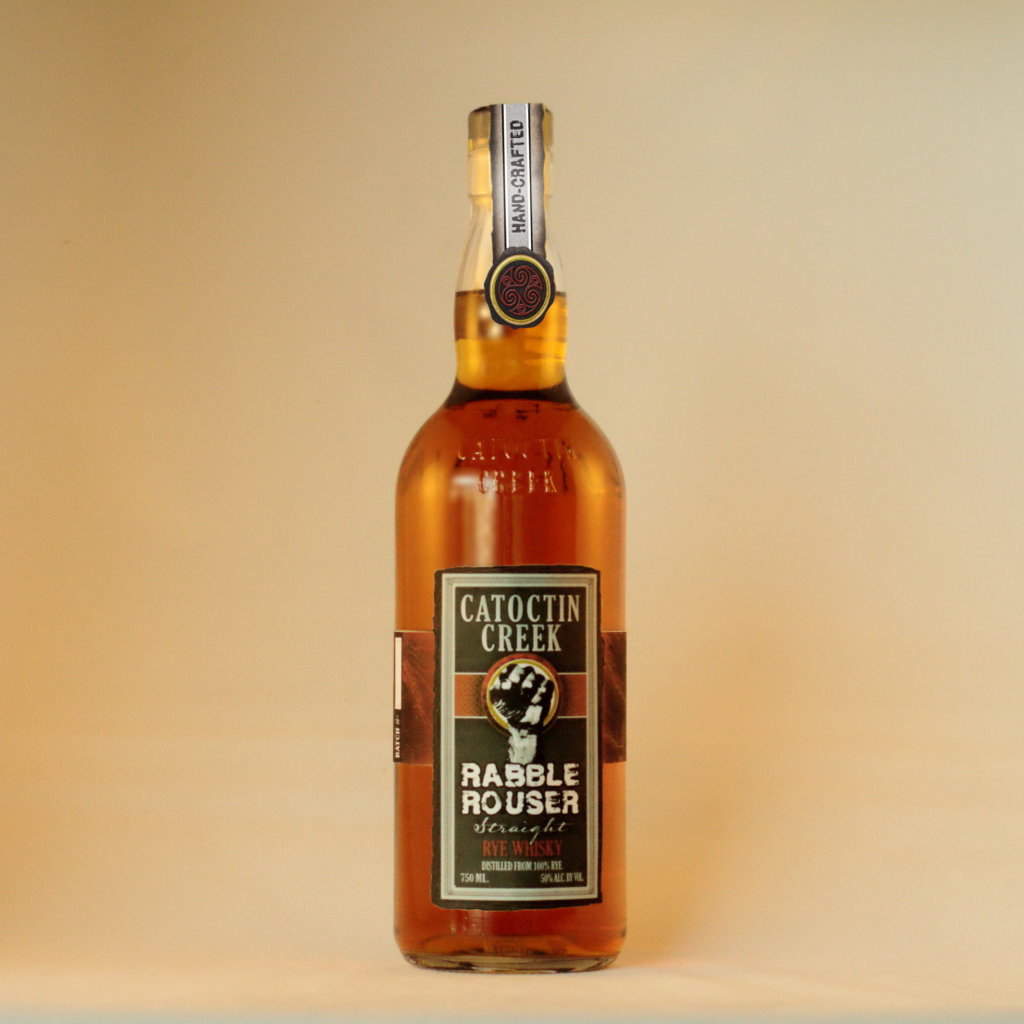 Rabble Rouser is the latest rye whisky offering from Catoctin Creek.  Distilled from 100% rye, and like the other whisky from Catoctin Creek, Rabble Rouser is a single barrel, hand-crafted whisky.  The Rabble Rouser differs from its cousin, Roundstone Rye, in that it is distilled at a lower proof, allowing lots of earthy goodness from the grain to come through in the spirit.  The whisky is aged for four years in Minnesota white oak barrel, twice the legal age requirement for "straight rye whiskey."  It is bottled at 100 proof.
"Where Roundstone Rye is sort of restrained, with lots of fruit and elegance, Rabble Rouser is more unruly and vivacious," says Scott Harris, founder of the distillery, "There's a burst of rich rye spice and sweet woodiness that dominates this whisky." 
"At four years old, Catoctin Creek is one of just a few craft distilleries producing rye whiskey of that age," says Jake Emen, who writes for Washington City Paper.
The Rabble Rouser straight rye whisky will be released in limited quantities into the Virginia, Maryland, DC, and New York markets.  
It will be released at the Purcellville distillery TODAY. If you miss this important release day, we will likely be sold out afterwards.  If you never want to miss another special release, you should consider joining our VIP Club.  Information on VIP Club may be found here:  http://catoctincreekdistilling.com/vip-club
Catoctin Creek Rabble Rouser Straight Whisky, 50% ABV, single barrel whisky distilled from 100% rye, 750ml, SRP $61.59.  While supplies last!
This whisky is dedicated to Allan Guy, treasured colleague and friend.
War Shore Oysters and Cocktail Pairing at the Distillery
BACK BY POPULAR DEMAND!!
Join us at the distillery on Thursday, November 19, from 6:30pm to 8pm as Brad Blymier, founder of War Shore Oyster Company, and Scott Harris, founder of Catoctin Creek, team up to pair the best local oysters with the best local cocktails!
The evening will include six oysters per person, paired with three cocktails.  We'll also tour the distillery, and each guest will receive a souvenir shot glass.  The cost is only $30 per person.  Space is limited, so purchase your tickets now!
Click here for more information:  http://catoctincreekdistilling.com/events/924-war-shore-oyster-and-cocktail-pairing
Announcing the Art of the Cocktail Series
An Educational Series by Scott Harris, Founder of the Distillery
Ever wonder where the cocktail came from?
What were the primary influences of the early bartenders?
How did Prohibition affect the cocktail?
What spirits were widely available before/during/after Prohibition?
What's the difference between a fizz and a flip?
What exactly are vermouth/bitters/shrubs, anyway?
Catoctin Creek is proud to present, the first in a six-part educational series on the history and the art of the cocktail.
Starting in January, Scott Harris, founder and distiller at Catoctin Creek, will appear in the tasting room every Friday for this six-week series. Beginning at 7pm, Scott will personally guide you through the history and construction of several cocktail styles, including the old classics, and modern takes on the cocktail!  There will be samples for sharing, and you are encouraged to buy bottles to take home with you and practice.  Lots of practice.
Here is the schedule of the series, which starts in 2016:
January 8 - The Old Fashioned - the proto-cocktail of the 1840s
January 15 - Gin is in!  Several gin cocktails including the Martinez, the Gimlet, and the Sloe Gin Fizz
January 22 - Everything you wanted to know about Martinis and bitters
January 29 - New Orleans mojo - The sophisticated and complex beauty of the Sazerac
February 5 - Moonshine in American culture - 1930 to present day
February 12 - Toddies and warm cocktails
If you don't know anything about cocktails, you'll love this class.  If you're already an expert, come and enjoy some casual conversation and a few drinks.  The cost is $25 per person and includes drinks.  Sign up for all six and receive two FREE Catoctin Creek rocks glasses and a FREE copy of The Architecture of the Cocktail. 
For more information, click here:  http://catoctincreekdistilling.com/events/1137-the-art-of-the-cocktail-an-educational-series-by-scott-harris
Upcoming Events
Here is the full list of events planned at the distillery and in the area this month.  Many events are free, so be sure to join us for something fun:
For the full list of events, check our events page.
Cocktail of the Month – Walnut Old Fashioned
One sip of this cocktail and you'll be thinking, "Thank God, Fall is here!"  This recipe is a version of the cocktail created by Paul Taylor at Southern Efficiency, for the Smithsonian "Mind of a Critic" event held in October.  We love the use of the Nocino from Don Ciccio, a DC-based distillery producing liqueurs from old family recipes from the Amalfi coast in Italy.
2 oz Roundstone Rye whisky
½ oz honey syrup*
½ oz Don Ciccio Nocino (walnut liqueur)
Dash of Angostura aromatic bitters
Combine the ingredients in a rocks glass with a big ice cube, stirring gently.
*Honey Syrup
Combine equal parts local honey and hot water. Stir to combine and store for up to three months in the refrigerator.
Recipe courtesy Paul Taylor of Southern Efficiency.
See this cocktail and hundreds more on our cocktails page.
In Closing...
As always, there are lots of fun and information on our Instagram, Facebook and Twitter pages, where you can stay up to date with the daily activities at the distillery. We are open every Tuesday through Sunday for tastings and bottle purchases, so stop by and see us sometime!
Cheers!
Scott & Becky