Watershed Gin in Imbibe Magazine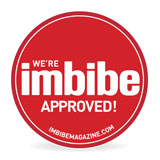 Catoctin Creek Watershed Gin received some nice coverage in the March/April 2011 issue of Imbibe.  There's also some nice cross-exposure for one of our favorite restaurants, Mokomandy, and their lovely Hibiscus 75 cocktail.
Click on the thumbnails below for a readable PDF copy (used with permission from the publisher).