Roundstone Rye Cask Proof receives 93 points from WhiskyCast!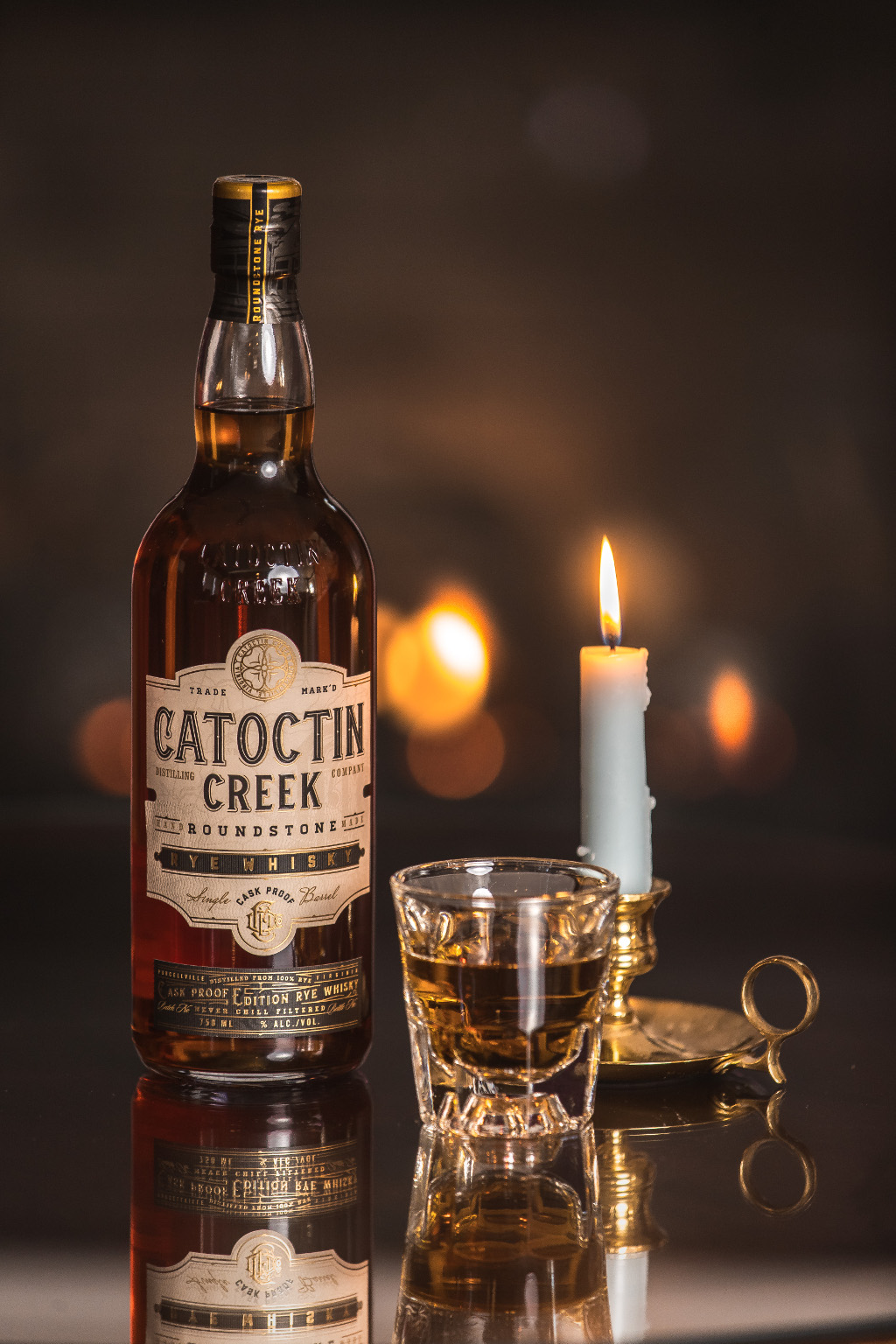 We were thrilled to meet Mark Gillespie, the personality behind WhiskyCast, a very popular national podcast on (you guessed it) whisky.  Mark tasted, among other products in our line, our Catoctin Creek Roundstone Rye Cask Proof.  We think he liked it:
93 points.  This rye whiskey from Virginia's Catoctin Creek Distillery is often hard to find, but well worth the effort. The nose has soft spices and touches of toffee, vanilla, honey, and charred oak. The taste starts off with dark fruity notes of raisins and plums, followed by spicy notes of clove, allspice, and a hint of coriander while toffee, vanilla, and caramel notes add balance in the background. The finish is very long and rich with lingering spices and a hint of honey. This is cask-strength rye whiskey that doesn't taste like it's cask-strength! Excellent!
Read the full review, here.