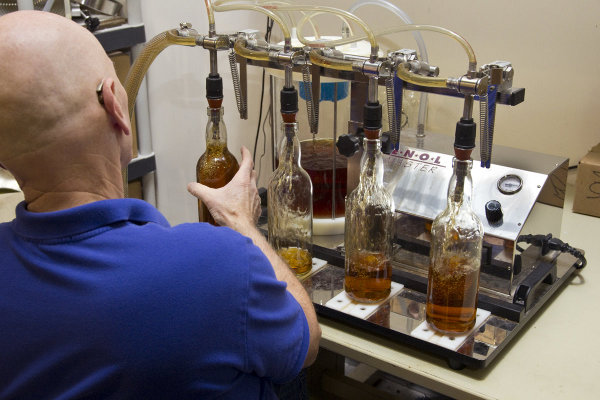 One of my favorite weekend rituals is pulling out the Washington Post weekend magazine and browsing through it on a leisurely Sunday morning.  And one of my favorite sections in the magazine is Closer Inspection by Kris Coronado.  How thrilling, then, is it to be featured in the magazine ourselves? (Very thrilling, I must tell you!)
Kris explores the distillery process, from grain to glass.  Here she is talking about the bottling operation:
The staff likes to call the distillery's Enolmaster bottling machine 'the whisky cow.' The hand-operated system fills four bottles at once.  "We usually have a group of volunteers that come in and help us bottle," Harris says.
Read the full story online, here.