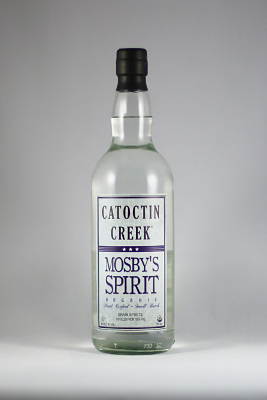 We received a very kindly review, from Guid Scotch Drink.  Nice of Jason Johnstone-Yellin to do the review on a spirit which we feel is under-appreciated:
Catoctin Creek Mosby's Spirit is new make whiskey designed for the bottle rather than the cask.  It's intended to be drunk, rather than matured.  To accomplish this, the head, heart, and tails cuts are made in different places from those made for the spirit destined for the cask.

...

In conclusion: Very nice!  A terrifically constructed new make that is very, very drinkable.  The green apple skin on the palate is a veritable treat.
Read the full review here.